Store Front Hours of Operation:
Monday

10am - 6pm

Tuesday

10am - 6pm

Wednesday

10am - 6pm

Thursday

10am - 6pm

Friday

10am - 6pm

Saturday

10am - 3pm

Sunday

Closed

Dear Mohan

Thanks so very much for organizing our trip to Europe, It was perfect in every way. The accommodations were amazing and centrally located which made it easier for us to enjoy the sights. Your recommendations for sightseeing and touring different areas were great.
We especially enjoyed the apartment in Split which was within the Diocletian Palace and also the five star Ariston Hotel in Dubrovnik.

Thanks again for making our European travel and experience so wonderful. We look forward to booking our future holidays with you.

Cheers
Vinita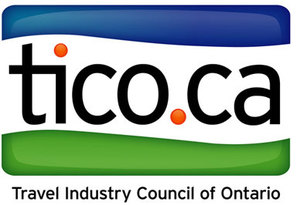 Find the travel insurance coverage that is right for you


Are you ready for your trip?

We understand that when you're traveling, yet don't want to worry about a thing. But events happen, even to the well-prepared travelers. You may have to cancel your trip at the last minute to tend to a family emergency. You may need medical assistance when you're away. Yet baggage may go missing, or there may be dame to your personal property. You just never know. You're not completely ready for your trip if you haven't:

Protected your travel investment from unforeseen emergencies with trip cancellation & interruption insurance
Protected yourself with emergency medical insurance you can count on, no matter where in the world you're traveling

Protected your valuables with baggage and personal effects insurance
Choose the protection that's right for you
There are several different types of travel insurance that can be purchased individually or as part of a package. They're each designed I protect your travel investment and ensure you travel with confidence.

Protection from a company that Canadians trust

RBC Insurance has been providing travel insurance coverage to Canadian travelers for more than 40 years. Over three million individual and corporate customers a year trust us for the vacation and business trip insurance needs. VA are Canada's travel insurance leader because c our comprehensive travel insurance coverage options and exceptional customer care:

24-hour access to a global network of healthcare professionals and experienced, multilingual emergency co-coordinators.
Customized, easy-to-follow policy information tailored specifically to your insurance purchase and delivered directly to you by mail and/or e-mail.
The expertise and experience to handle every travel emergency no matter where you travel globally.
A wide range of travel packages to select fror including annual and age specific medical coverage options.

Important information you need to know


We want to make sure all our clients are fully informed and understand the associated limitations and exclusions related to their travel insurance purchase. As with any purchase decision, there are things that you should know before you buy.

Here are some tips to keep in mind when purchasing travel insurance:

Please read your policy information carefully The full policy is available for your review on our website www.rbcinsurance.com/travel.
Review and understand all relevant policy exclusions and limitations: per-existing medical conditions, alcohol abuse, non-emergency treatment and criminal acts.
If you have a per-existing medical condition or questions about your health, please refer to your policy for more information - particularly the policy definition of stable.
Make sure the insurance coverage you purchase covers the full duration of your trip. Ask your agent about top-up options.