Store Front Hours of Operation:
Monday

10am - 6pm

Tuesday

10am - 6pm

Wednesday

10am - 6pm

Thursday

10am - 6pm

Friday

10am - 6pm

Saturday

10am - 3pm

Sunday

Closed

Dear Mohan

Thanks so very much for organizing our trip to Europe, It was perfect in every way. The accommodations were amazing and centrally located which made it easier for us to enjoy the sights. Your recommendations for sightseeing and touring different areas were great.
We especially enjoyed the apartment in Split which was within the Diocletian Palace and also the five star Ariston Hotel in Dubrovnik.

Thanks again for making our European travel and experience so wonderful. We look forward to booking our future holidays with you.

Cheers
Vinita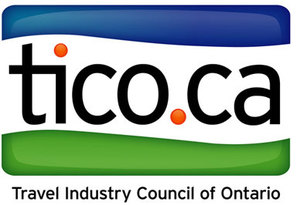 Save on Parking Coupons

PARK'N FLY AIRPORT PARKING

, Fall & Winter savings, Park Happy in Toronto!



PASSPORT to Skyway Park

, One & Only Quality Airport Parking Provider for all travelers from Toronto Airport, provided by your travel professionals, authorized by Skyway Park.



AIRWAYS TRANSIT Services Limited

, Door to Door Service 24 hours a day 7 days week to/from Toronto (Pearson) and Hamilton Airports



Click below the coupons to view/print.