Store Front Hours of Operation:
Monday

10am - 6pm

Tuesday

10am - 6pm

Wednesday

10am - 6pm

Thursday

10am - 6pm

Friday

10am - 6pm

Saturday

10am - 3pm

Sunday

Closed

Dear Mohan

Thanks so very much for organizing our trip to Europe, It was perfect in every way. The accommodations were amazing and centrally located which made it easier for us to enjoy the sights. Your recommendations for sightseeing and touring different areas were great.
We especially enjoyed the apartment in Split which was within the Diocletian Palace and also the five star Ariston Hotel in Dubrovnik.

Thanks again for making our European travel and experience so wonderful. We look forward to booking our future holidays with you.

Cheers
Vinita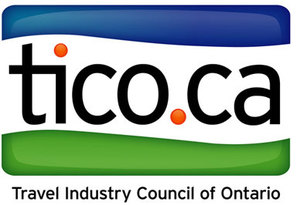 Join Pan-Express Travels LTD


Pan-Express Travels is a fully owned site by a Canadian Corporation. Pan-Express Travel Ltd. was founded by its current president Mr. Mohan (Mike) Kendall in February of 1980. Pan-Express Travel is a licensed retail travel agency in the Province of Ontario and Governed by the Travel Industry Council of Ontario. (T.I.C.O.)

Mike is a 33 year veteran of the travel industry, and brings a vast amount of experience and diverse knowledge to the company as he guides it through the ever changing phases of the marketplace.


Vision

When we fully experience the world and all the wonders it has to offer, we connect with who we are and discover who we can be.



Environment

We are highly committed to providing a casual, but professional, and fun working environment with many opportunities for personal development and growth. Our employees are our backbone. We're always looking for people who are passionate about travel, driven toward success and genuinely care about helping their customers experience the world. Combine your love of travel with an exciting career opportunity at Pan-Express Travel!



Diversity

Pan-Express Travel is an Equal Employment Opportunity employer. All qualified applicants will receive consideration for employment without regard to race, national origin, gender, age, religion, disability, sexual orientation, veteran status, or marital status.