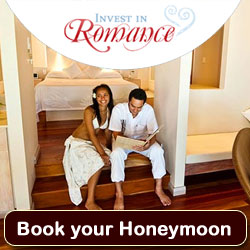 Store Front Hours of Operation:
Monday

10am - 6pm

Tuesday

10am - 6pm

Wednesday

10am - 6pm

Thursday

10am - 6pm

Friday

10am - 6pm

Saturday

10am - 3pm

Sunday

Closed

Dear Mohan

Thanks so very much for organizing our trip to Europe, It was perfect in every way. The accommodations were amazing and centrally located which made it easier for us to enjoy the sights. Your recommendations for sightseeing and touring different areas were great.
We especially enjoyed the apartment in Split which was within the Diocletian Palace and also the five star Ariston Hotel in Dubrovnik.

Thanks again for making our European travel and experience so wonderful. We look forward to booking our future holidays with you.

Cheers
Vinita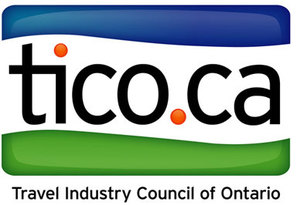 Welcome to Pan-Express Travel LTD

Welcome to Pan-Express Travel LTD. We are a licensed Travel Agency based out of Kitchener, Ontario. Our Team is ready to assist you, and help make all your travel plans as easy as possible. Leave the details to us, we've got it covered! All you have left to do is get your passport ready, and get travelling!




What Do We Offer?




We offer a wide variety of products. Just looking to get somewhere? We can sell you a flight. Looking for a vacation? We can offer you All-Inclusive Packages and Cruises. Other products we offer include Air & Hotel packages, River Boat Cruising, Guided Tours in South America, Europe, Asia, Mediterranean and Africa, Wedding and Honeymoon Packages. Thinking of something else? We can set you up with a customized itinerary to fit your desired travel plans.

PAN-EXPRESS TRAVEL

presents..



SOUTH AMERICA 2021




Join us for a trip of a life time visiting some of the most fascinating sights of south America departing March 2016.On this amazing trip you will have, you will also have the option of staying in Bunos Aires, Argentine as well as Santiago, Chile and complete the best the continent has to offer. Here is the day-to-day itinerary..


Buenos Aires is where your incredible adventure begins as you journey around the southern tip of South America. Spend the day in Montevideo and discover its European charm. Mingle among the real "March of the Penguins" in the Falkland Islands, where tens of thousands of penguins come every year to breed. Marvel at huge glaciers and breathtaking waterfalls as you cruise the Beagle Channel, Straight of Magellan, Chilean Fjords and Patagonic Channels. Take in the natural beauty and black-necked swans in Puerto Chacabuco. When you arrive in Santiago, you'll have plenty of amazing stories to share.

---

Air Inclusive with Air Canada

March 10-24, 2021( More Dates Available)

IN THE FOOT STEPS OF LORD BUDDHA
12 - DAYS -2021
From $ 2499 + taxes

Join our group to awaken spirituality within you. A complete and rare YATRA (pilgrimage) that encompasses a complete life history of Lord Buddha from his birth till the time of His Nirvana. You will have the opportunity of a life time to Meditate near the MAHABODHY TREE where the Lord Himself attained ENLIGHTMENT. You will also visit many historic places and monuments including STUPS like the DHMMEK STUPA of SARNATH where in the museum you will see artifacts 3-400 B.C. You will also join in prayers at the Mahaparinirvana Temple and visit the site of Cremation of Lord Buddha's Body and more...